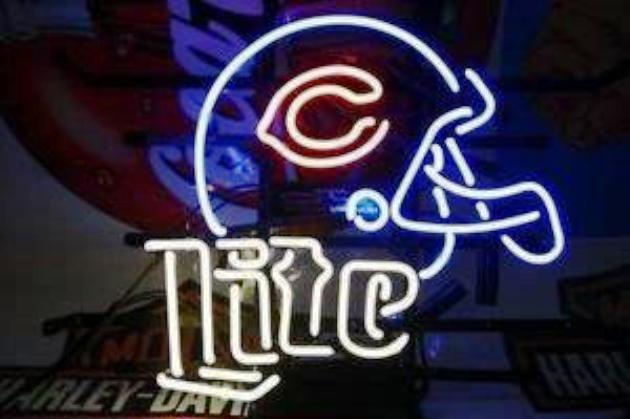 After months of qualifying on air and Miller Lite qualifying stops during Chicago Bears games this fall, we are ready on Sunday to give the big prize away.  One of you will win a memorable trip for you and your buddies that includes a round trip limo ride to and from Soldier Field for the Bears' Christmas eve game against Washington. It's a trip for four and the tickets are in the 7th row!
All pre-qualifiers have to be in attendance Sunday (noon 'til 2p) at Double A's sports bar and grill on Willow Knolls, near Radnor, on Peoria's North side to win. As always, we'll take 10 last-minute qualifiers, too. The Bears, coming off a near miss at Detroit, can ruin their rival, the Packers' playoff hopes with an upset win at Soldier Field on Sunday. Kickoff's at noon.
We'll have Miller Lite Bears gear to give away, plus the new, stylish white GLO t shirts. Miller Lite specials will be enjoyed and Double A's has great food, too.
So join me Sunday afternoon to win the Bears Christmas Blast to Chicago with Miller Lite and Peoria's Classic Rock Station, 95-5 GLO!
Doc Watson