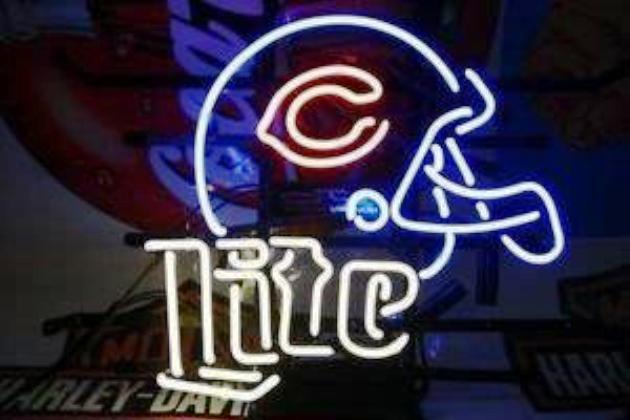 Can the Chicago Bears keep it going this Sunday and win their second game in a row?  After taking care of the Motor City Kitties at Soldier Field last weekend, the Bears are in Indy to face Andrew Luck and the Colts.
Hear the game on 95.5, GLO, your longtime radio home for the Bears. And if you're looking to watch the Bears or any of the NFL games, join us at Maquet's Railhouse, 221 Court Street in Pekin. Maquet's has earned a reputation for great pub grub, and on Sundays they also serve wings to go along with your Miller or Miller Lite beer specials.
I'll be back in Pekin again from noon 'til 2 pm, signing you up to qualifying for the Chicago Bears Christmas Blast. I'll draw 10 qualifiers at 2 pm. The winner of this contest, drawn at 2p on December 18th at Double A's in Peoria, will get a limo trip to and back from their home to Soldier Field for the Bears' Christmas eve game against Washington. It's a trip for four and they'll be sitting in the 7th row!
Join me Sunday for our weekly, rotating Bears Watch party and qualifying for the Bears Blast.  We always have additional giveaways, too. Just drive at the post speed limits so the young Pekin motorcycle cop won't ticket you like he did me last weekend, driving the GLO van, which I thought was unassailable, like driving an ambulance, impervious to the laws of the road.  Not!
Doc Watson