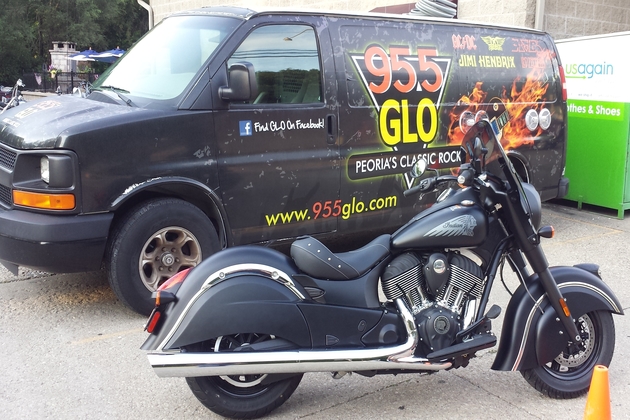 95-5, GLO, MILLER LITE AND INTEG MOTORSPORTS IN EAST PEORIA ARE GIVING YOU A CHANCE TO WIN A BRAND NEW 2016 INDIAN CHIEF, DARK HORSE MOTORCYCLE!
Come on out to Catalpa Grove, on Rt. 17 a mile east of Toulon, this Thursday night from 7 – 9pm for the next GLO Bike Night!
Enjoy $2 Miller Lites and $2 Margaritas and sign up to be one of 10 qualifiers that we will pull out for their chance to win the bike later on this summer! We'll pull out the 10 qualifiers at 9pm. You do have to be present at 9pm to be a qualifier.
The grand prize drawing will be held on Saturday, September 10th at Kelleher's on Water Street in downtown Peoria from 2-5pm.
Don't miss the next GLO Bike Night and your next chance to get qualified for the 2016 Indian Chief, Dark Horse Motorcycle from Integ Motorsports in East Peoria, Miller Lite, and 95-5 GLO!